The Outside Broadcast Van for Binh Duong Radio – Television Station
Me Ga Company won the bid and deployed, installed and completed the Outside Broadcast Van for Binh Duong Radio – TV Station.
In 2020, Me Ga and partners have successfully integrated, supplied, installed and operated the 4K outside broadcast van system for Binh Duong Radio – TV Station, which is an outside broadcast van. The first 4K of Local Radio in the country.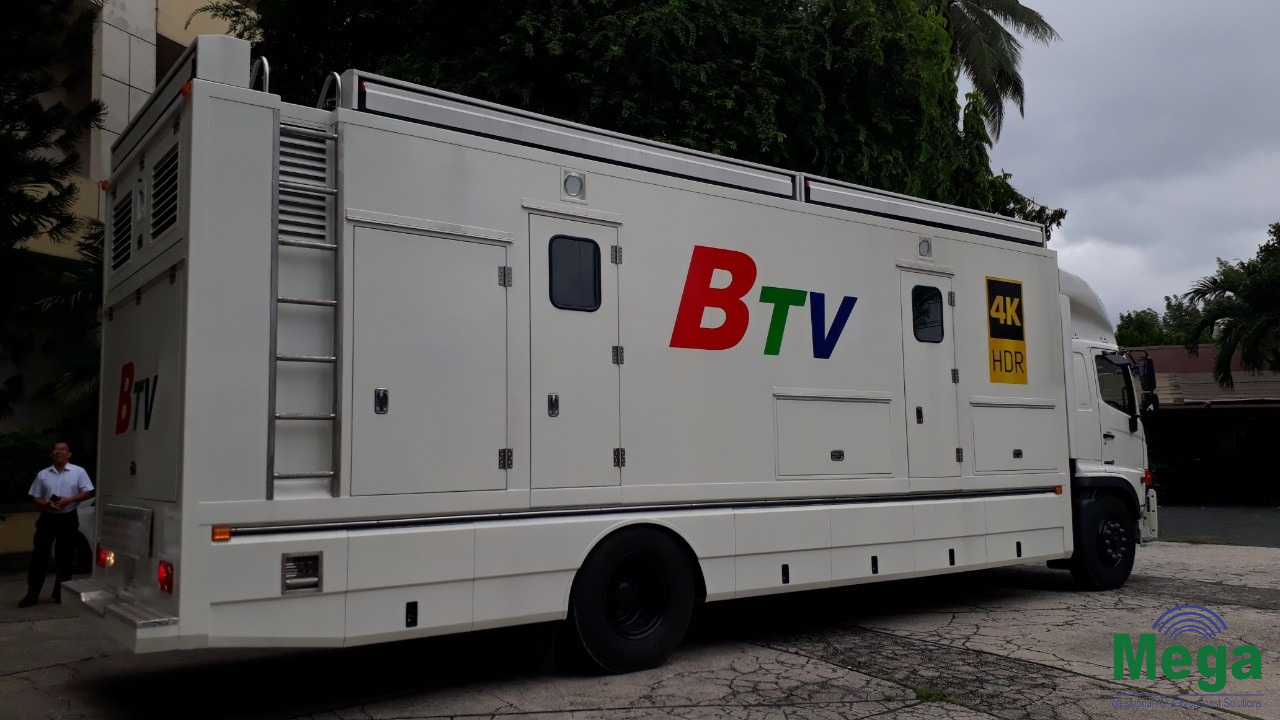 With a contract implementation time of only 80 days, the project was successfully completed and put into operation on the occasion of the establishment of Binh Duong Radio – TV Station (October 2, 1977 – October 2, 2020) marking the development trend of program production in high quality 4K/UHD.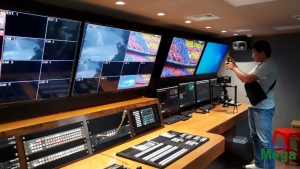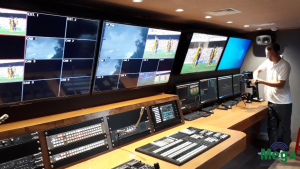 The system uses 5 Broadcast Camera 4K, Fiber cable and a POV Camera 4K wireless signal transmission of Sony (Japan). The Camera Control System (CCU) is integrated with multiple output formats including 3G/12G-SDI and UHD Quadlink. The video mixer – "the heart" of the system – is also an advanced equipment category, allowing flexibly converting formats using HD with 64 inputs / 24 outputs + 16 FC + 2 Channel MV or in 4K mode /UHD with 16 inputs / 6 outputs + 4 FC + 2 Channel MV.
The system is integrated with the ability to operate safely in case of equipment failure in the system such as matrix switch (Video Router) that can act as a substitute for video mixers, file extraction devices, CG and Slow Motion can work interchangeably as needed.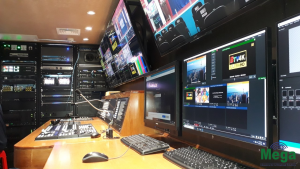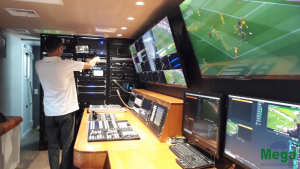 The system uses Multiview image inspection technology – which is integrated flexibly inverting the test signal when required – with 4K HDR resolution screens, providing honest and accurate image inspection tools, creating a professional and luxurious workspace in the car compartment.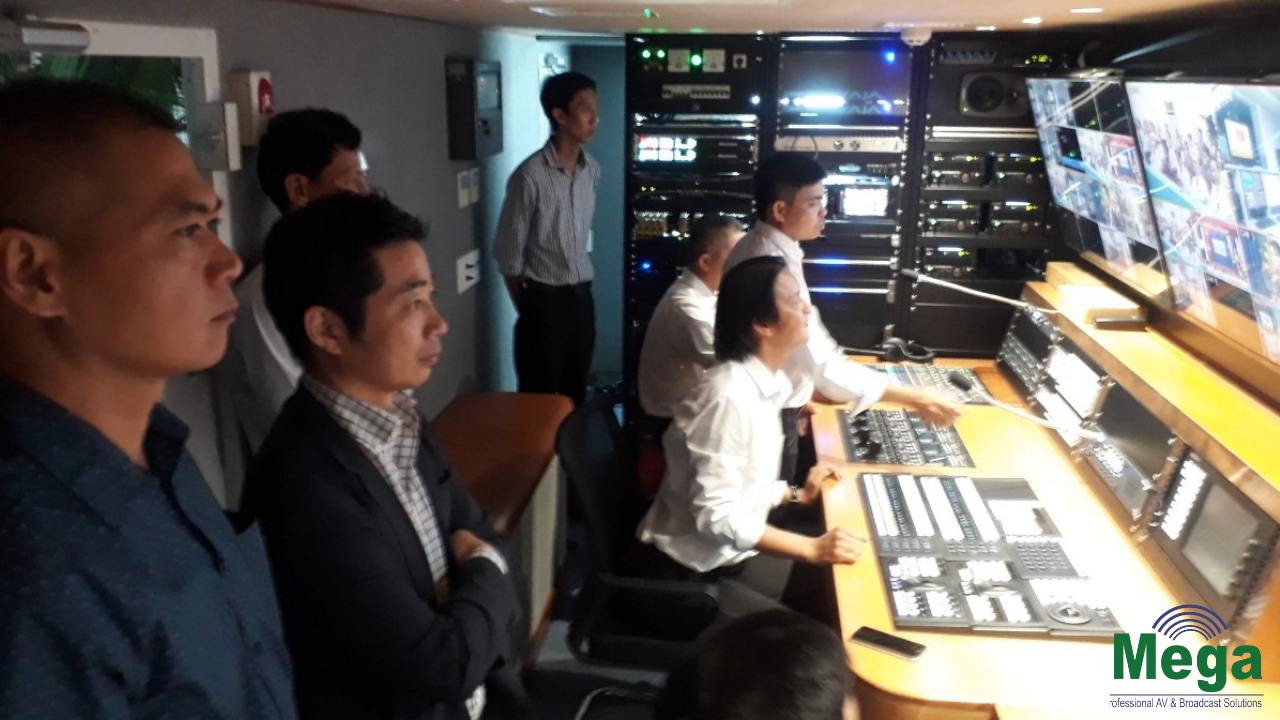 The recording device uses a memory card from Blackmagic Design with the ability to optionally format the recording signal as required. The van's integration provides parallel output in HD and UHD/4K formats so that with the 2 built-in recorders, programs can be recorded securely & flexibly using a CFast memory card.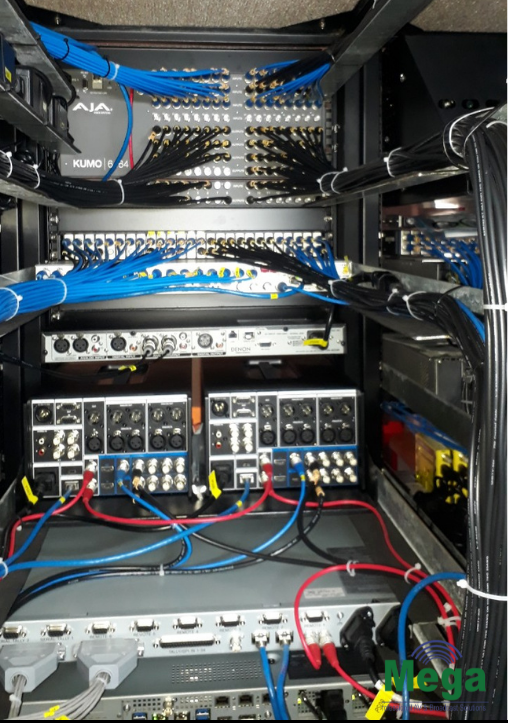 The system of equipment for transmitting signals directly from the van to the center is integrated in both parallel protocols: 3G-1080i/12G-UHD optical protocol and 3G-1080i signal in IP network protocol. The van is equipped with an advanced Access Point device from Teradek USA, which can operate multiple Sim cards 3G/4G/5G in Bonding mode, allowing the van to actively create its own stable Internet connection for any location working position of the van.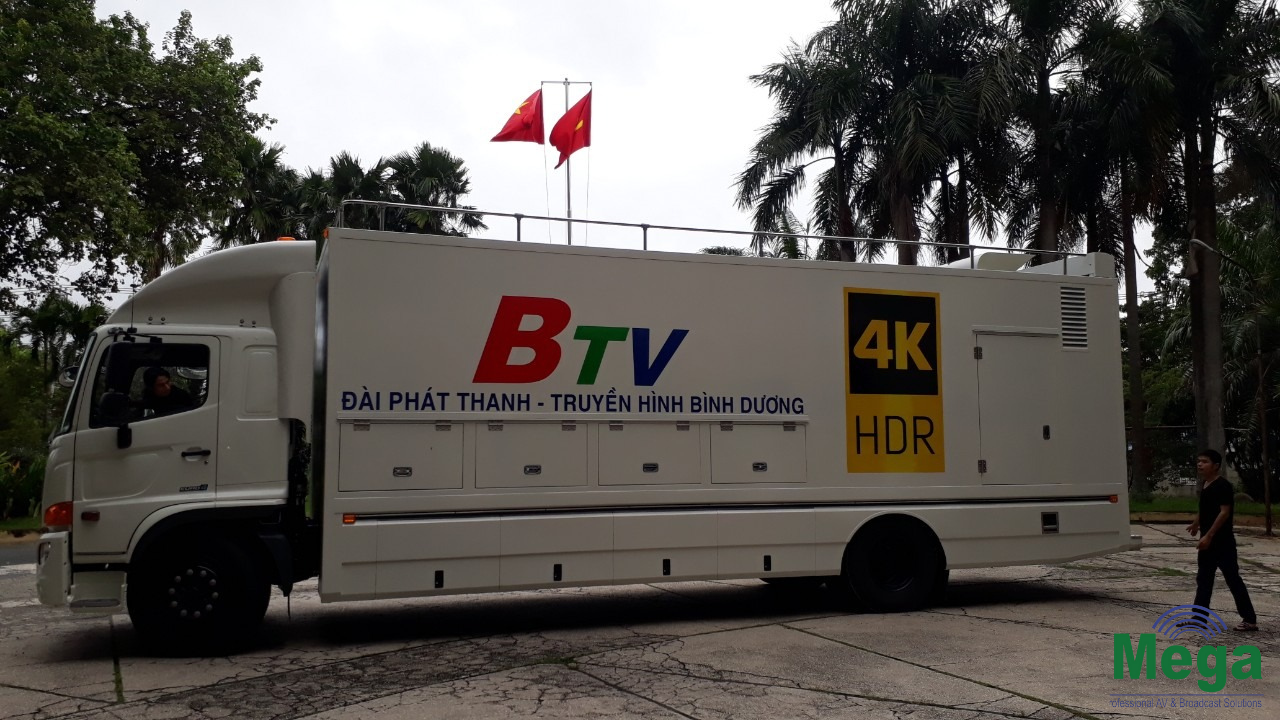 Completion time: December 2020