Hau Giang Radio – Television Station with Real-time Broadcast Compositing System, Zero Density
Hau Giang  Radio – TV station, one of the big Radio – TV Station in Mekong Delta area has decided to use the Real-time Broadcast Compositing System in the news studio. The studio was not simple as usual, with background and simple keying, it became a Reality-in-Broadcast.   
Currently the "Economics and Finance News" program is required many pictograms which used in every shoots and different program formats. The background usually could not make the illustration attractive. Zero Density – Real-time Broadcast Compositing System Reality Engine create live virtual production program with ground-breaking real-time node-based compositor to transform the live broadcast to 3D.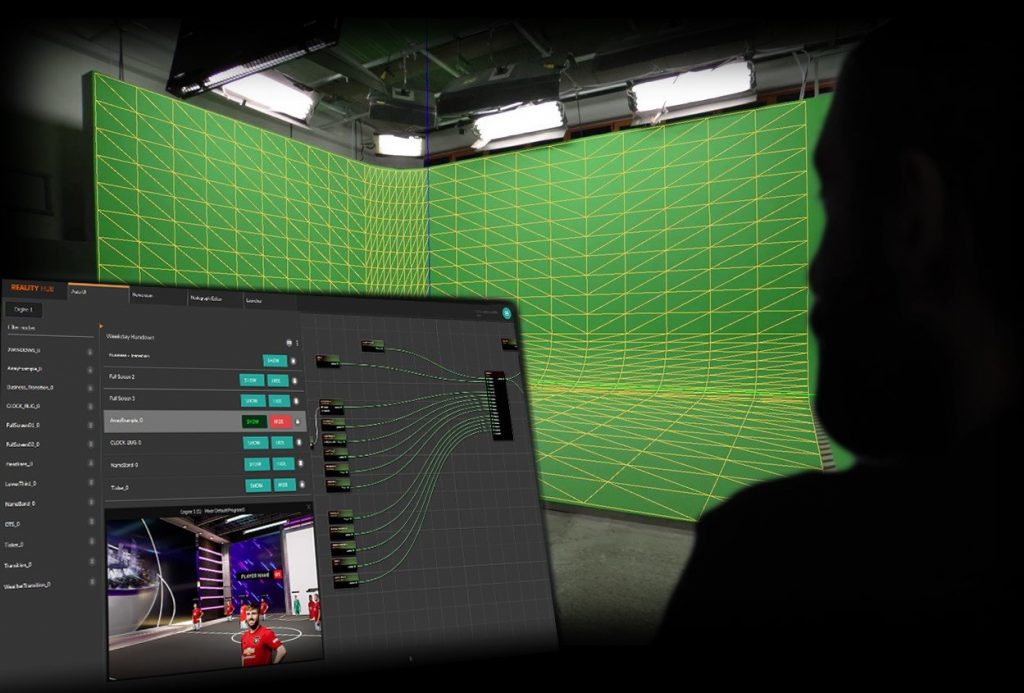 This new technology comes during an unprecedented time where the coronavirus situation created a push toward VR/AR transformation of broadcast. This technology encourage us to take this opportunity to create, control and produce in this unrivaled system.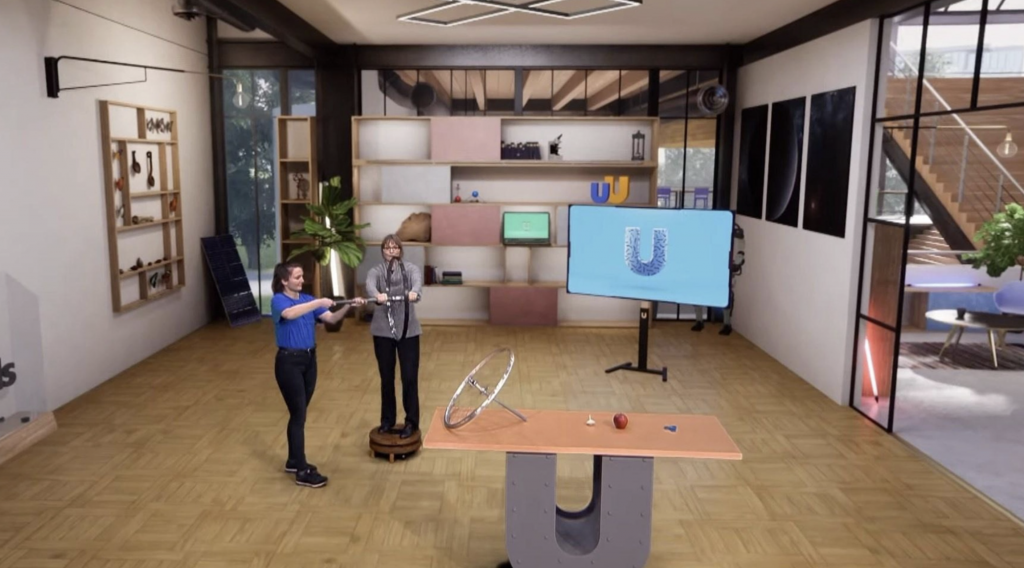 Deploy Reality Virtual Studio system at Hau Giang Radio – TV Station, in Mar 2022, Me Ga complete the full system to contribute news production successfully. This virtual news studio space now become more natural, enables a broad spectrum of contents to be delivered to audience or anyone who wants to enjoy speakers with interactive storytelling and advanced visualization.
As a unique approach in the market, in Reality, the green screen image is composited with graphics in the 3D scene. This technique results in real-time realistic reflections and refractions of the physical objects and the people inside the green screen on top of the graphics.
Regarding the technical insight of the virtual studio: The virtual lecture design was created by Graphic designer in a delicate wide chromakey studio. For the camera, Sony for shooting and for tracking, Me Ga recommended to use Mo-sys or Maxicrane as automation system if needed in future.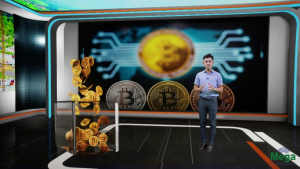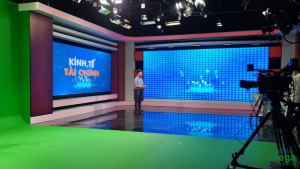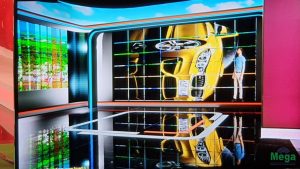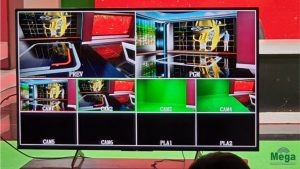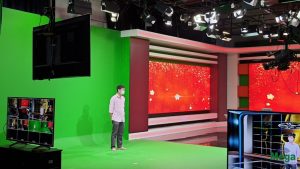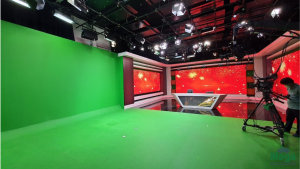 The virtual lecture space actually can run on 2 Engines or more. Zero Density can make hyper-realistic rendering and compositing use Unreal Engine – The most powerful real-time 3D creation tool. This is complete suite of real-time 3D tools made by developers, for developers. In studio user can create, control, produce in one system.  For production Zero Density can do Real-time Native 4K/UHD/SDI with current system as full workflow.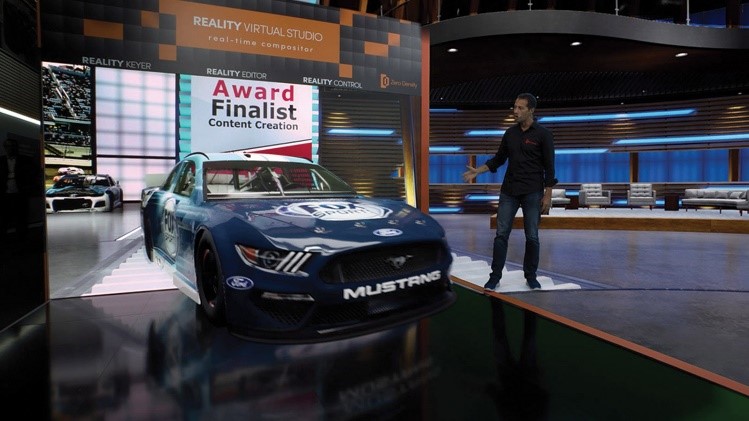 Tracking Technology and Lens Calibration. Reality Engine®, the Hybrid system supports industry standard mechanical and optical camera tracking systems. Reality can use the lens calibration data of Zoom, Focus sent by the tracking devices.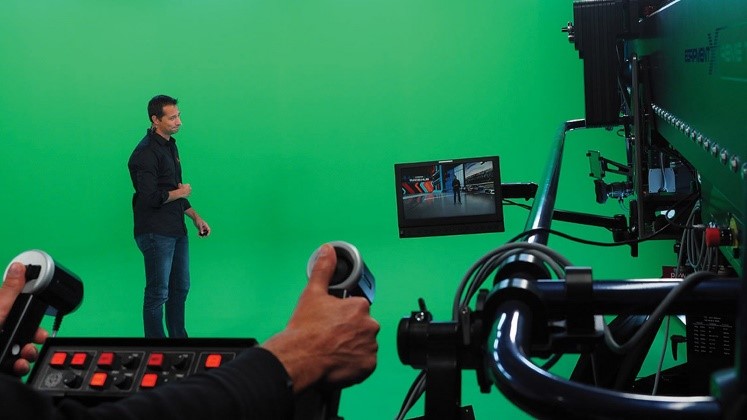 Talent Tracking. When the talent tracking data acquired by Reality Engine®, the engine positions the talent inside the virtual world in the correct position and depth. This technology automatically enables the creation of accurate reflections and refractions of the talent. Interaction between the real and physical is achieved with utmost realism thanks to Reality Engine's industry first and only feature of compositing in 3D space. All process happens in one single machine.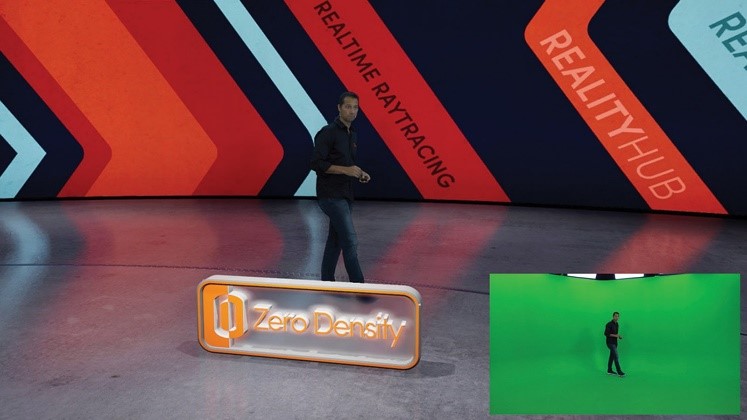 About Zero Density
Zero Density is a world leader in virtual studio, augmented reality and real-time graphics technologies for the broadcast, live events and esports industries. From the Olympics to Louis Vuitton virtual fashion shows, Zero Density's Unreal Engine-native platform, Reality Engine — which includes a real-time broadcast compositing system and its proprietary keying technology, Reality Keyer — has been used by some of the biggest companies in the world. Clients include: The Weather Channel, RTL, Fox Sports and Warner Media.
Ideally suit for TV station studio broadcast contributions who plans to upgrade, where there is only simple virtual Studio to produce content, Zero Density – Reality Engine Solution will enhance the quality, innovation with current resources.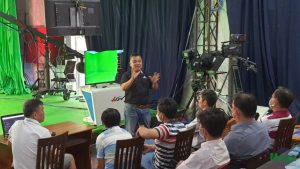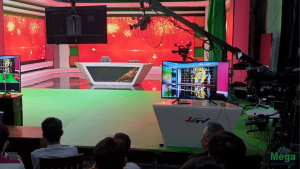 Technology transfer images at Hau Giang Radio – TV Station
For more information on the latest remote solutions, among many other innovations and the opportunity to interact with the device experience, please access or contact Me Ga Company via https://megasystems.com.vn/